ALIGNMENT SERVICE
Is your car's alignment out of whack? Call today to schedule an appointment, and don't forget to ask about available service specials!
Benefits of Alignment Service
Perhaps you recall hitting one large pothole, or maybe you drive over uneven road surfaces daily to and from your way to work. Poor road conditions, along with mileage and general wear and tear, can cause your car to get out of alignment. Misalignment can happen from one single significant incident, including an accident, or it can happen gradually over time. Whatever the cause, the alignment should be fixed as soon as possible to prevent additional damage to the car's steering and suspension systems, which can lead to a more lengthy and costly repair.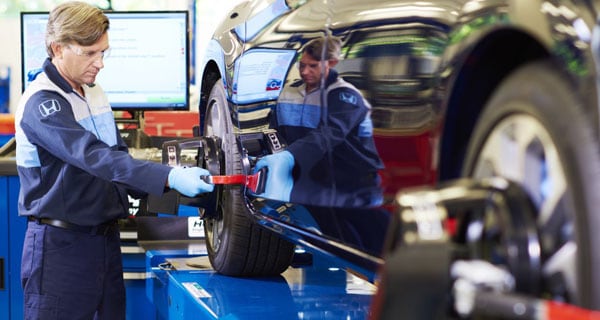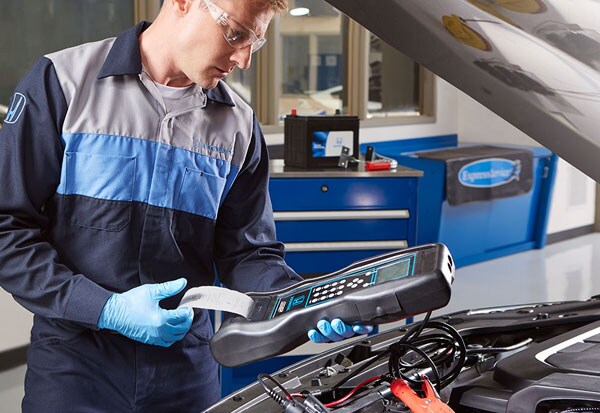 Customer Reviews
Economy Honda
2135 Chapman Rd, Chattanooga, TN 37421
Serving
Chattanooga

,

Dalton

&

Cleveland

Since the tires and steering wheel are connected, an unbalanced alignment can cause symptoms in both places. As the car continues to become more out of alignment, other parts of your vehicle become affected. Uneven wear on the tires caused by a bad alignment can make the tire treads wear unevenly. Ultimately, this reduces the tread to the point of making the tires unsafe to drive on. Consequently, you'll end up with a flat, or at least having to replace a tire sooner than expected. Both can be costly! Having a properly aligned car will also improve your fuel economy and create a smoother ride, which are other good reasons to get the alignment in check. Diagnosing poor alignment is relatively easy; if you notice that your car starts pulling to the left or right when you're driving, it's probably time to get the alignment checked.

If you suspect that it's time for an alignment, now is the time to give us a call. Our experienced and helpful service team is professionally trained in alignment repairs. We've seen everything from simple alignment problems to the more complex issues that come from letting a car go too long with improper alignment. Rest assured that whatever shape your vehicle is in, we'll work quickly and accurately to get it back on the road as soon as possible. Along with having noticeable symptoms, your car should be realigned after tire changes, such as switching out seasonal tires or balancing and rotating the tires. Even if the car seems to be running smoothly, professionals recommend getting the alignment checked every 15,000 miles. With experience working on all makes and models of vehicles, our team has expertise and confidence aligning cars of all kinds. No matter what car you drive, don't hesitate to call us with any questions or to set up an appointment for service.
Chattanooga Alignment Service
An alignment is a service that should be done by a certified professional, as properly installed and balanced tires are essential for you and your car's safety. We take pride in bringing this level of professionalism to our customers. But getting your vehicle serviced at Economy Honda goes a step above and beyond. To ensure the best experience, we only source original equipment manufacturer (OEM) parts for our customers' cars. OEM components are one of two types of parts available for repairs. The other is aftermarket parts. Aftermarket parts are sometimes cheaper than OEM parts, which is why many service shops use them. However, we know that there is no guarantee of quality with aftermarket parts. Additionally, many aftermarket parts do not come with a warranty, which means that you may be at a financial loss if you put a damaged or defective part on your car, only to find out that you have to replace it shortly after.