TIRE SHOP
Economy Honda is the place to go for exceptional tire services in the Chattanooga area, and you can save money on your vehicle's services with promotions and special offers that are available from time to time.
Benefits of Tire Service
Taking great care of your Honda requires you to focus on the condition and maintenance of your tires on a regular basis. Your tires have a direct impact on your safety on the road as well as on the vehicle's fuel economy, the overall wear on other components and general condition of the vehicle. As you cruise through Chattanooga and beyond, the tires on your Honda endure wear from friction and other forces. In order to decrease the effects of wear and to extend the life of your tires, the tires need to be properly inflated at all times. They also should be properly balanced, and periodic rotations are necessary in order to ensure even wear. You can see that completing regular tire maintenance service is essential, but there will still come a time when a tire replacement is needed. Replacing tires as soon as tread wear reaches a critical level is important, and we can assist with this service as well.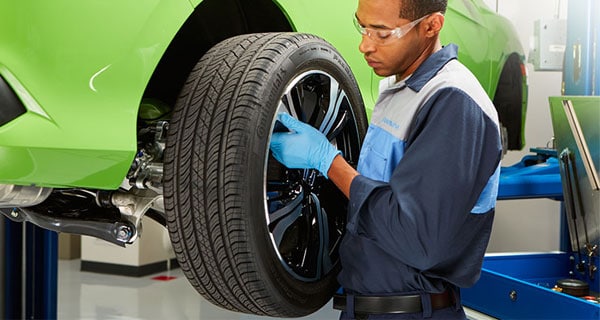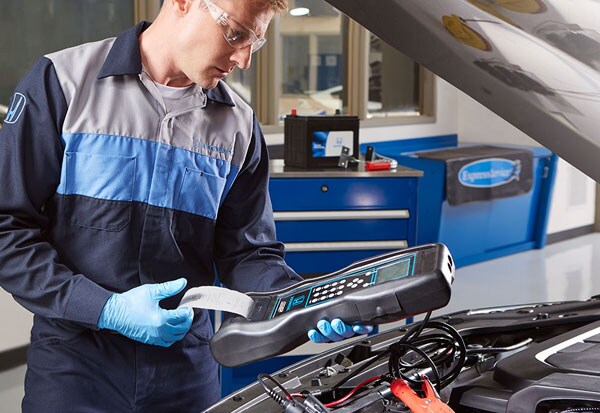 Customer Reviews
Economy Honda
2135 Chapman Rd, Chattanooga, TN 37421
Serving
Chattanooga

,

Dalton

&

Cleveland

Economy Honda is your source for all types of tire services that you may need over the years. In our service center, you can get your tires serviced by well-trained and certified technicians who each have the knowledge and experience to work on all components and mechanisms in your Honda. Services extend beyond Honda vehicles as well, making our auto service center the right place to take all of your vehicles. A smart idea is to bring your vehicle into our shop at regular intervals for tire maintenance. For example, at the same time that you get your oil changed, you can also get your tires' air pressure checked, and you can request a tire rotation. At each of these checks, we can review the tire tread and let you know if a replacement is needed.
Chattanooga Tire Service
A quality tire service is about more than just the tires. This type of service should also check the shocks and struts. These are all components that affect your ride in your vehicle, including general wear on the vehicle, fuel economy and more. Regardless of the type of service that your vehicle needs, you can feel confident about the quality of work that we provide. Keep in mind that vehicle service includes quality labor and parts alike. In addition to providing you with service from certified technicians, we also use OEM rather than aftermarket parts. OEM parts, or original equipment manufacturer parts, are those that were used by the manufacturer during production. These are parts that have undeniable quality, and they are the parts that you want installed in your vehicle as replacement parts. We understand that you demand exceptional workmanship from your Honda's service provider, and we also know that you want to get your vehicle in and out of our center as soon as possible. Calling ahead to request an appointment is a great way to ensure that the work is completed in the most efficient manner possible. Now is a great time to contact the team at Economy Honda for an appointment.