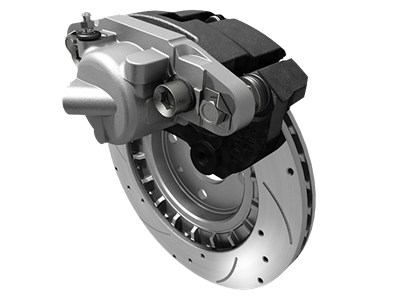 BRAKE SERVICE
Getting quality brake service completed on your Honda at a reasonable price is easy to do when you check out a few of the auto service specials available to Chattanooga residents through Economy Honda.
Benefits of Brake Service
There are few features of your car that may be as critical to safety on the road as your brakes. Brake pads endure friction, heat and other forces each time you drive around in your Honda, and this can cause the thickness to deteriorate. When brake pads do not have adequate thickness, their ability to stop your vehicle is hindered. You may notice signs of brake pad deterioration through grinding, squealing or more. In some cases, these signs simply mean that the pads are dirty and need to be cleaned. However, they could also mean that a brake pad replacement is needed. Your brake fluid and other features may also require service. For example, brake fluid may be leaking, and this could hinder your ability to stop your vehicle in a safe manner. The auto service team at Economy Honda can diagnose any problems with your entire braking system and can quickly address the situation with excellent results.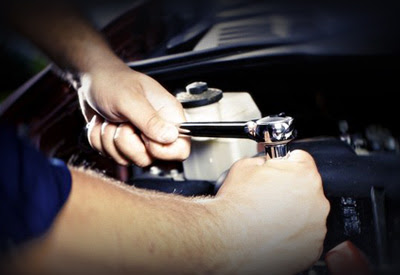 Customer Reviews


Economy Honda
6001 Lee Highway, Chattanooga, TN 37421
Serving
Chattanooga

,

Dalton

&

Cleveland

You may be familiar with numerous brake service centers located around town that specialize in brake systems. Because of their limited ability to work on only one feature of your vehicle, you may assume that their specialization makes them a preferred option in comparison to your local auto dealership's service center. However, at Economy Honda, our certified auto technicians have received considerable training in all areas of vehicle repair and maintenance tasks. Rather than having a limited scope with regards to the areas of the vehicle that we can work on, you can rest assured that we can do it all. We can even provide excellent brake service and other types of services to other makes of vehicles. Because only certified technicians will work on your vehicle when you bring it to us, you can feel confident that your vehicle will receive excellent care.
Brake Service
It may be easy to assume that all types of brake pads, fluids and other parts and supplies needed for a brake service on your Honda are similar in quality, longevity and more. However, this is not the case. Many service centers around town that offer brake services use aftermarket parts. The precise durability and quality of these parts and supplies varies dramatically. On the other hand, Economy Honda's automotive service department is dedicated to completing excellent work for you. One of the steps that we take to ensure your satisfaction is to use OEM parts for brake services and for any other services that are requested. This means that your new brake pads and other components that we install will be manufactured by the same company that manufactured the original parts used in your vehicle. Economy Honda is focused on providing you with amazing service through all stages of the ownership experience. While we want to help you get into a Honda that you will love driving in for years, we also want our Chattanooga customers to feel great about the repair and maintenance services completed through our service department. For brake service and other automotive services that your Honda needs, make your appointment with us today.