The driver- and passenger-friendly Honda Odyssey is loaded with features that make ownership both fun and straightforward.
1. HondaVAC®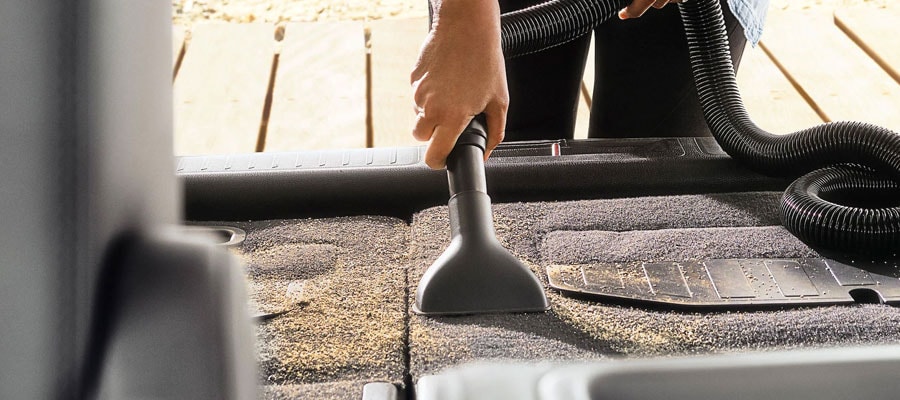 First, there's the versatile HondaVAC® system integrated into the Odyssey's cargo area. It contains an 8-foot hose that reaches to clean the entire floor of the vehicle. A wide-mouth extension allows you to clean open surfaces, and a narrow tube extension enables you to get into various cracks and crevices. You can operate the unit continuously with the engine running, or for up to eight minutes with the engine off.
2. CabinWatch®, CabinTalk®, and Multi-Zone Audio

CabinTalk® transmits your voice through the rear speakers and headphones with the touch of a button. No more over-the-shoulder shouting unless it's necessary. If your rear-seat passengers are glued to the Blu-ray player or other built-in streaming apps, CabinTalk will pause it while you speak. CabinWatch® uses a ceiling-mounted camera to display a view of the second and third-row seats on your front infotainment screen. It lets front seat occupants closely monitor 2nd and 3rd-row passengers through a ceiling-mounted camera with a zoom function. Infrared LEDs allow for easy viewing, even in the dark. Meanwhile, Multi-Zone Audio enables you to only play music in one area of the car such as just the rear seats or just the front seats while the rest of the vehicle remains calm and quiet.
3. Magic Slide® 2nd-row seats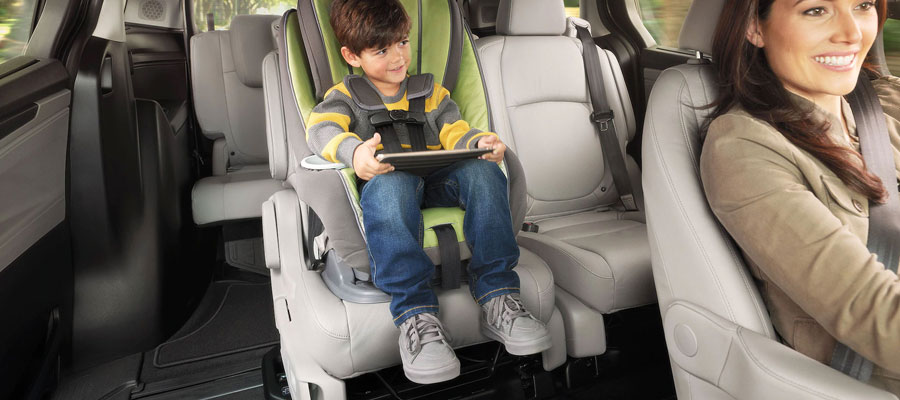 Magic Slide® 2nd-row seats in the Honda Odyssey make re-decorating a snap. They can even slide apart sideways to separate fidgety youngsters prone to saying, "He touched me first." This feature also makes it easier to access the third row.
4. Snow Mode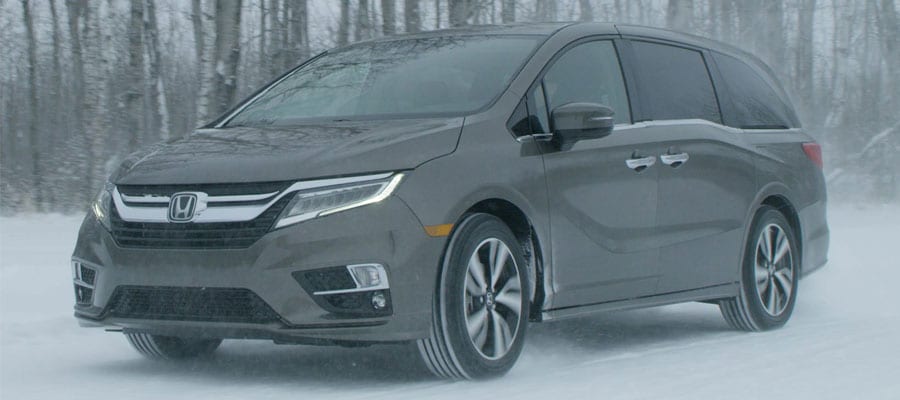 Honda reduces your chances of "slip-sliding away," with its traction-enhancing Snow Mode. With the touch of a button on the instrument panel, the Odyssey's Snow Mode function monitors relative speed between the driven wheels, activating the brakes or reducing engine power to curb wheel spin. Snow Mode lets you drive with greater confidence and peace of mind in snowy and icy conditions.
5. Advanced Rear Entertainment System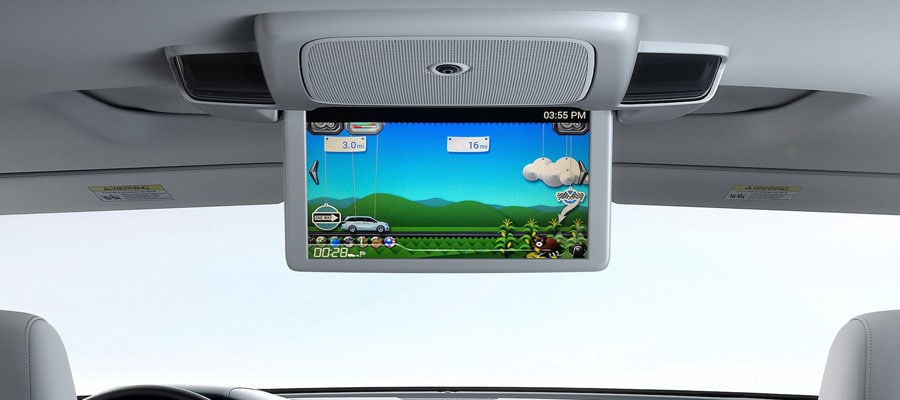 Even when loaded with passengers, there's a noticeable chill in the second and third-row seats in the Honda Odyssey. It's not from the cold. Zoned climate control takes care of that. Instead, it's from the advanced Rear Entertainment System that includes state-of-the-art, factory-integrated wifi that can attach to high-definition players, cameras, or other hardware. It can also accommodate streaming media transmitted through a smartphone's mobile hot-spot hookup.
Schedule a Test Drive of the 2021 Honda Odyssey
It's a little surprising when automakers pay as much attention to rear-seat passengers as they do to the people who ride upfront, but that's exactly what Honda did with its Odyssey minivan. See the 2021 Honda Odyssey today. It will open your eyes to new possibilities.