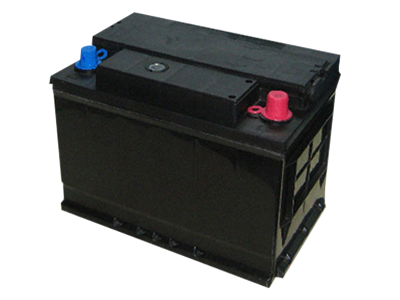 BATTERY SERVICE
Check out Economy Honda's service specials and find out ways you can save money on your next battery service appointment.
Benefits of Battery Service
Without a strong battery, your car simply isn't going to run or do what you need to do, whether you're driving to the beach for a weekend excursion or headed to work each day. It's important that your Honda's battery remains in tip-top shape so that your vehicle can continue to be reliable.
Your vehicle's battery provides the necessary power to the engine in order for it to start, so if it's running at a lower power level, it's going to affect the vehicle's performance. When you bring in your Honda for battery service, an expert technician can test the voltage output to be sure it's performing up to spec. When your car's not running, the battery output voltage should be around 12V. When the engine is running, it should be around 13-14V. If your vehicle doesn't meet these numbers, it could be indicative of a problem with the alternator, or could be a sign of the battery's age. Most car batteries only last around 5 years. Part of our thorough battery service also involves cleaning the terminals and making sure there's a clean, strong connection for optimal starting every time.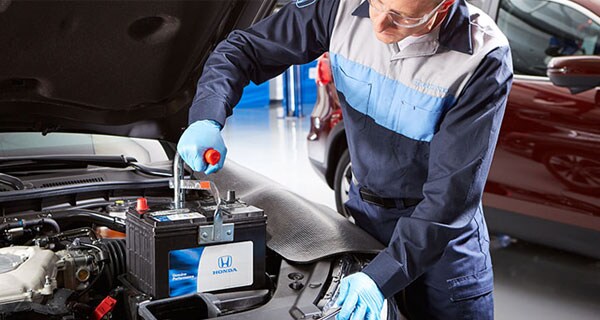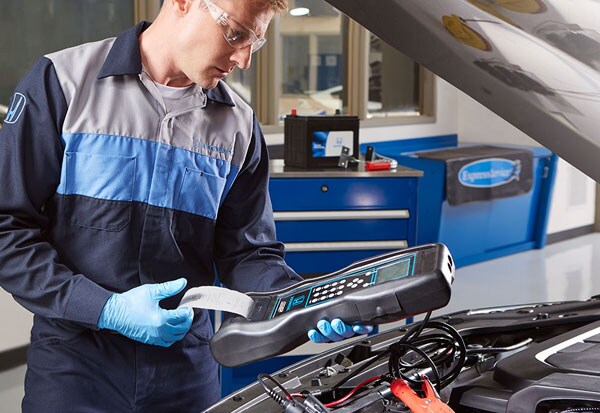 Customer Reviews
Economy Honda
2135 Chapman Rd, Chattanooga, TN 37421
Serving
Chattanooga

,

Dalton

&

Cleveland

Our Honda automotive technicians are experts in their field and brand, and can deliver fast, efficient, professional service whenever you car rolls into the shop. They regularly perform battery service checks, and have the right equipment and tools to make sure the job gets done right and to help provide you with an accurate diagnosis.
Chattanooga Battery Service
While our service technicians try hard to advise you on the best possible battery for your vehicle, we always make an effort to use OEM parts when it comes to other repairs. Sometimes aftermarket batteries are often of better quality compared to OEM batteries. However, when it comes to parts, such as brakes, oil filters, alternators, etc. our service technicians rely on OEM parts from Honda as quality replacements for existing equipment. The selection of aftermarket parts is often overwhelming, and when a consumer is faced with too many choices, he/she can sometimes end up choosing something of inferior quality. With OEM parts however, there's no second-guessing. Each Honda OEM part is made according to Honda's specifications and requirements. If they don't meet Honda's specs, the parts are rejected and won't be stamped with Honda's name. At Economy Honda, we take pride in relying on quality OEM parts to repair your vehicle for whatever service it needs.